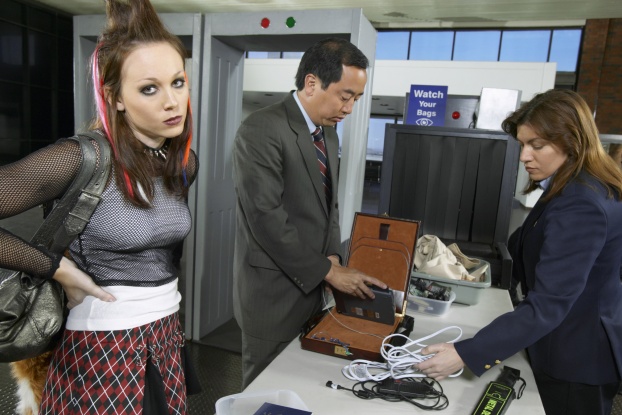 Passengers are allowed to carry only one piece of hand luggage. This piece can be a handbag, or a laptop bag, umbrella, shopping bag, camera etc. Passengers carrying more than one piece of hand luggage will not be granted to pass security check and will be returned to check-in desk to repack or dispose of the additional pieces of hand luggage. Are you serious?
During my travels I've never had problems with the number of items I travel with. May be just once during my flight with Wizzair few years ago. To be honest, I'm not fan of the suitcases at all, not to mention the big ones. Every time I go somewhere  I try to travel light only with carry-on luggage. I admit, it doesn't work always, but I really trying. :) That is why for me is really important to pack my carry-on luggage like a pro and to pass the security fast. Bellow you will find some of the new carry on luggage rules:
Passengers can carry liquids, gels and aerosols in hand luggage only in small amounts (maximum 100 ml per every container). Packaging of these products must comply with specific requirements. They apply to all passengers departing from airports in the European Union. Rules on registered baggage remain unchanged.
The new rules apply for liquids such as water and soft drinks, but also extend to gels, creams, lotions and aerosols. This includes toiletries such as toothpaste, shaving cream, hair gel, lip gloss and face creams.
For Liquids in Hand Luggage Are Introduced the Following Rules:
You are allowed to carry liquids and gels in containers of 100 ml or less;
You can carry more than one container, but they should be put together in a transparent plastic bag;
The volume of the transparent plastic bag may not exceed 1 liter;
Each passenger may carry only one transparent plastic bag;
Transparent plastic bag must be able to be opened and closed again easily (it must be able to be closed again after opening – i.e. by ziplock, ties, strings or even tying the bag into a knot, provided that one can open it easily).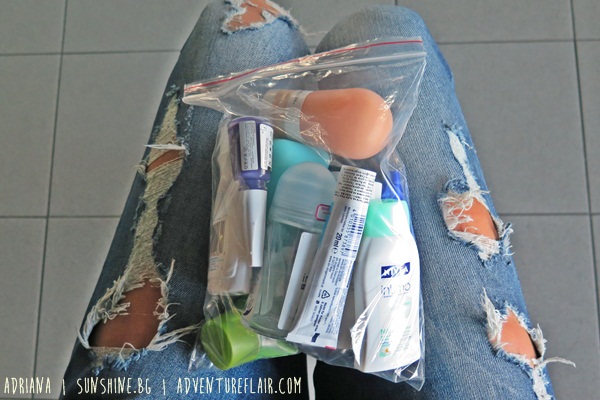 There are also two exceptions:
Baby food, necessary during the flight;
Medicines, necessary during the flight;
You will be allowed to make purchases (duty-free) at European airports after passing through passport control, as well as on board of flights operated by European airlines. Liquids and gels that you purchase after passing through passport control or on board of the airplane must be packed and sealed in the shop or on the board, if necessary. The package seal is valid for 24 hours.
What Are We Not Allowed to Carry in Our Hand Luggage?
Explosives, explosive materials as well as objects filled with such materials
Compressed and liquefied gases
Flammable liquids
Flammable solids
Oxidizing substances and organic peroxides
Caustic soda and other corrosive substances
Poisonous and toxic substances as well as toxic and radioactive materials
Weapons
Display the Content of Your Hand Luggage Separately
When passing through security control, you must present all liquids separately. Transparent plastic bag should be sealed and easy to open and close again. You will need to separately present your coat, jacket and larger electrical devices such as laptops, when passing through security control.