Every time I go on a holiday abroad I try to merge into the crowd of the locals and as far as possible to remain unnoticeable. I try to talk the way they talk, to go to the places they go, to eat where they eat. I try to get in touch with locals' way of thinking and living because this is the exact representation of their country and their culture. However, practically speaking this is not as easy as it sounds. And this is not only due to heavy backpacks and cameras, because they can be left where we are staying any time we want. However there are things we cannot hide. The admiration and the excitement that the traveling brings to you, your desire to communicate, your laughter, brought out loud by the odd words of the local language – all these are just a small part of the reasons, why on your face will always be written the word: TOURIST.
1. From the time you get off the plane you're thinking that bicycle lanes are the perfect place to roll your suitcase.
2. You are getting at least 3 curses a day from the locals because you are walking in the bikeways.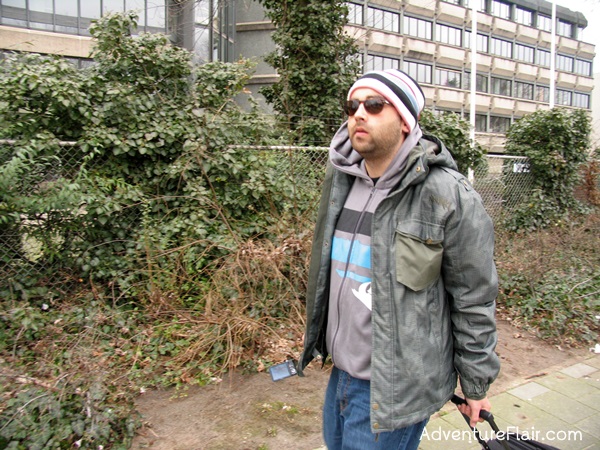 3. The rented bike you're riding is significantly different than the bikes of the other people – it has a number on it and it is covered with stickers and advertisements.
4. You've stuffed so many things in your bike's basket and trunk "just in case".  An overcoat, a bottle of water, a snack, an extra pair of shoes, brochures, a map and all other imaginable stuff.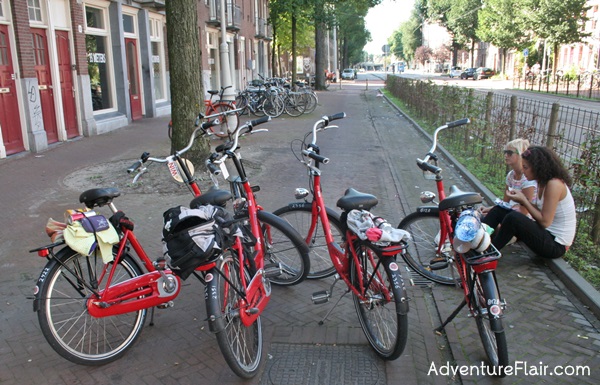 5.You're talking out loud and laughing like a madman in Quiet train carriages and you wonder why all the rest passengers are staring weirdly at you.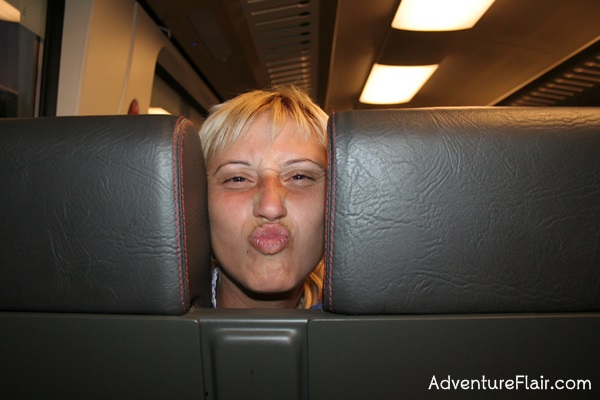 6. Staring like an alien, when you enter the public transport for first time.
7. You spend 40% of your time searching for a supermarket or a Coffeeshop.
8. When you finally find the coveted Coffeeshop you enter with enthusiasm and ask for the strongest weed they have.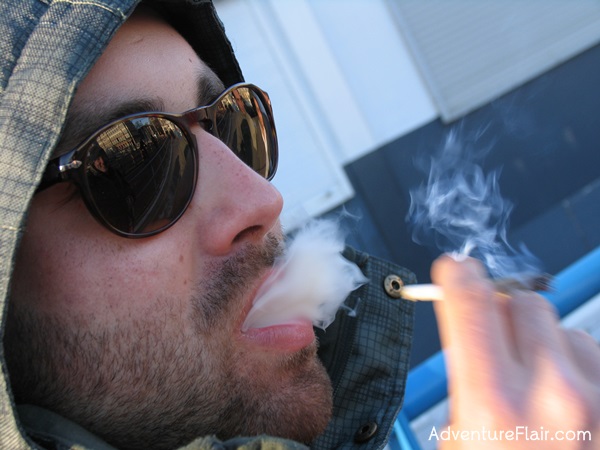 9. You buy it, you smoke it and you start looking for a place to eat, but…
10. You think that prices at restaurants are too expensive and it's not worth going there. This is why you buy bread, pesto and mozzarella and make your own sandwiches, sitting in parks and plazas.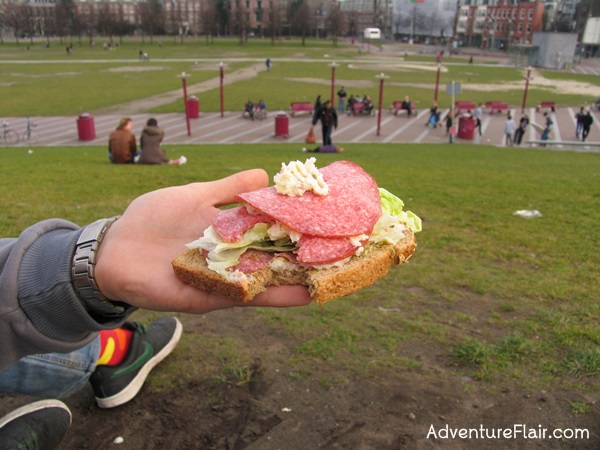 11. You're hitchhiking, because you don't want to spend money on long-distance transport. But remember one thing! Hitchhiking on highways in the Netherlands is forbidden, and you may even get arrested!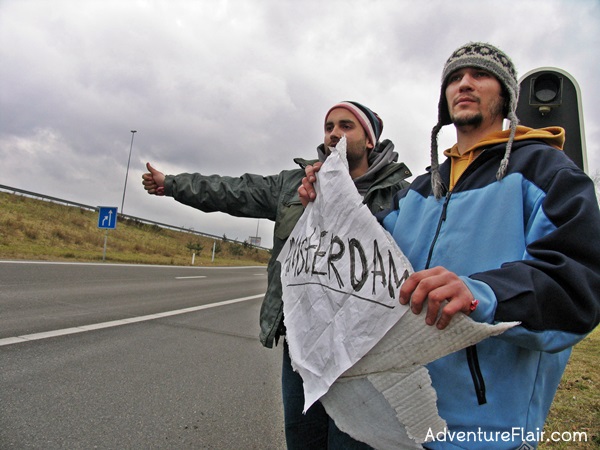 12. You think that there are many interesting exhibits of Van Gogh's in the Red Lights District.
13. But… Nevertheless, you still go to the Van Gogh Museum.
Share your experience! Where and when you felt like a tourist the most?