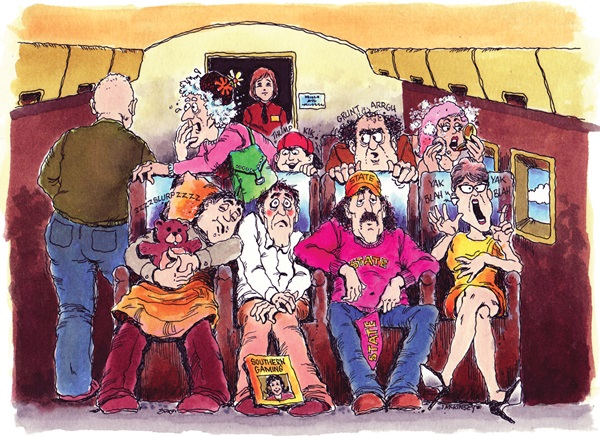 In the good old days was enough to show you up at the airport obscenely early, smile widely of the person behind the check in counter, to contrive some explanation why you need plenty of legroom and just get it. Today, no matter how original excuse you will make, success depends only on your credit card.
Some airlines
charge even the honor of being first in assisting in an emergency. This can be done from most widely place on the airplane – right next to the emergency door. Оf the man who stands there is expected to open a door if needed. This privilege is sometimes estimated at € 150. A long time, especially if you are tall, a little more space suddenly gained huge importance.
But how much the pleasure to stretch will cost you depends only on the airline? According to the price list published on
the airline`s web sites
, the most expensive is British Airways – 50 £ for just 80 cm between two seats. For roughly the same space Air France start from € 50 which could become 70 if the flight is longer. Singapore Airlines took in $ 50 – but in less space – up to 75 cm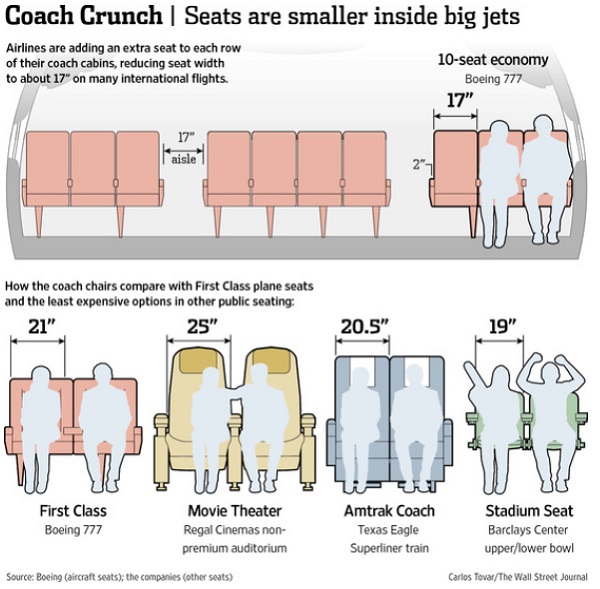 Although all airlines are flying with the same aircraft models, the composition of the salon varies significantly depending on the company and even the particular airplane. If you are a traveler who prefers to avoid unnecessary costs I strongly recommend the site http://seatguru.com. There you can find out the details about the aircraft you will fly with. The site plan submitted 700 seats on some airlines as well as comments from customers.
Often in the economy class the only one free way to enjoy a bit more space is to sit near the emergency exit. Reservation of that place can only be done at the desk (check in), but not booked in advance on internet because a passenger must be physically able to open the door in case of emergency, and this determines the staff. Another option are the places between business and economy class. However, almost every time they are taken by mothers who flights with their babies. So everyone considers whether to prefer to stretch out his legs, but to enjoy the children crying while flying or shrink on some quiet place in the back.
The infographic below illustrates the best different types of airplane seats and can helps you to choose the best one.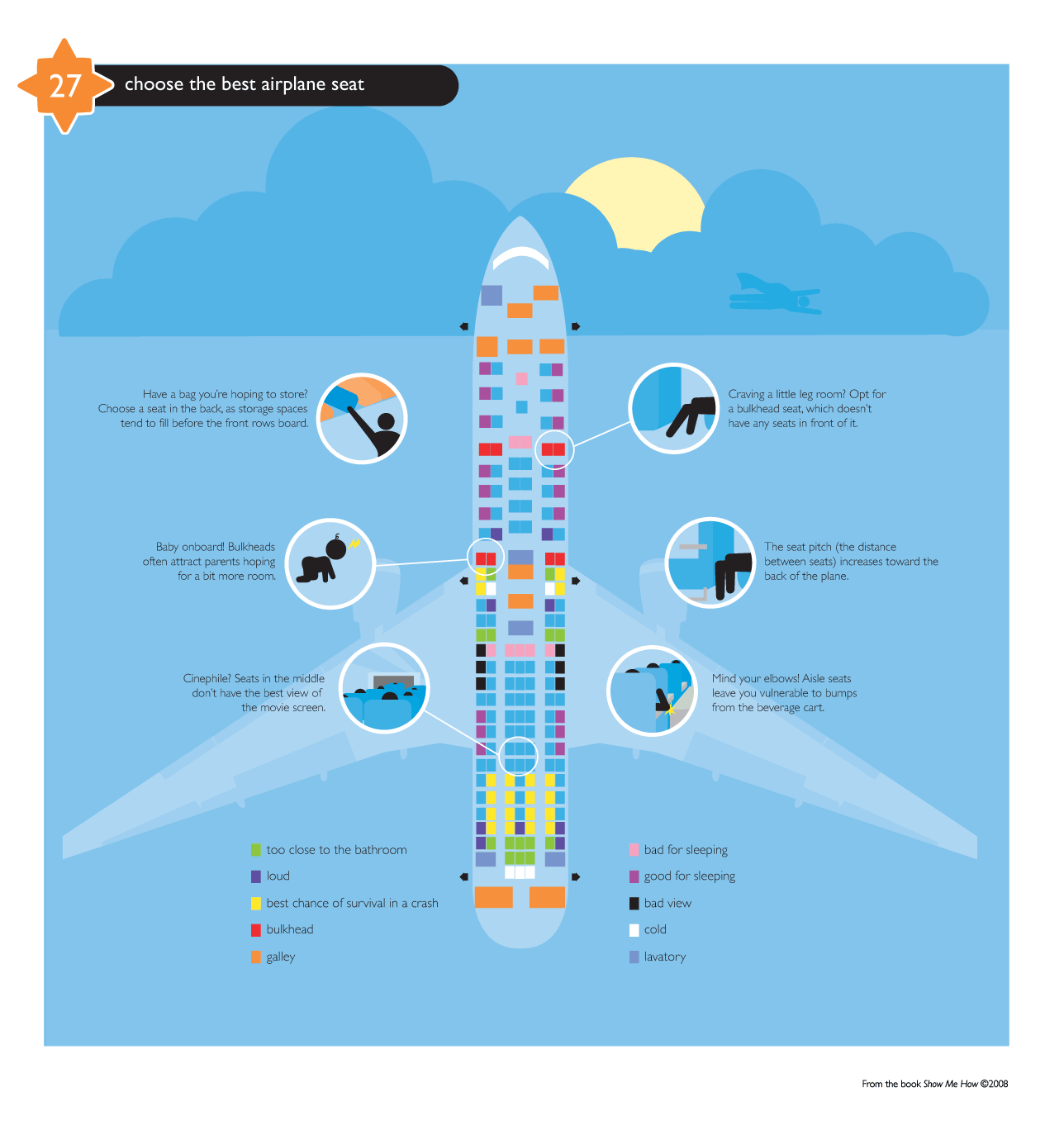 In the near future the airlines probably will begin to design their own interiors of airplanes, and bring their own requirements. So Boeing 747 British Airways will haven`t the same distribution of seats as the same model plane Virgin Atlantic, for example. This means that the advice on how to choose a seat on the plane, one day will  become even more valuable.
What are your preferences for a seat? Do you have any other secrets or suggestions how to find the best seats on the plane?