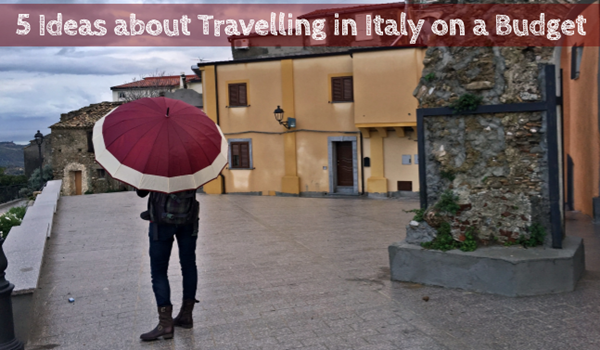 Italy is the epicenter for arts, culture, and fashion in Europe. From Florence to Venice, this amazing country continues to be a haven for countless tourists and visitors. With world-class restaurants and outdoor eateries to art museums and the hottest nightlife attractions – Italy continues to be a premier destination for fine wine enthusiasts and culinary aficionados. There are several ways to work within your budget. According to Emilia Delizia travel experts the following tips are essential in exploring this enchanted nation on a budget:
Travel by Regional Trains
Travelling by train is a great and cost-efficient way to explore the sights and sounds of Italy. From picturesque backdrops to scenic imagery, train travel is affordable and the perfect option for sightseeing and backpacking across Italia. Instead of high-speed trains like Frecce or Italo, however, it is best to take regional trains to and from your destinations. Regional trains will be slower but they will get you from A to B at a much lower cost.
Do Aperitivo instead of going to restaurants
No trip to Italy is every complete without sampling their world-class entrees and appetizers. From traditional lasagna and pizza to spaghetti, Italy is home to some of the finest ristorantes and outdoor cafes on the planet. If travelling on a strict budget, however, it is best to have aperitivo instead of conventional seated dinners at venues. This allows you to just pay for any wines, beers or beverages, while eating all you want. In many ways, this buffet style dining captures the true spirit of Italian food experience while saving money.
Use Self Catering accommodation from Airbnb
While Italy continues to attract countless visitors and guests each year, hotels can be pricey. If looking to save money while on your trip, try using AirBnB instead of traditional hotels. These self-catering venues are truly affordable. While you are not getting all the services of the hotel hospitality like room service and breakfast, still you can save a bundle if only needing beds and basic essentials for a good night's rest.
Do Car Pooling
While hiring your own car might give you some freedom, Blablacar is perfect for travelling from Florence to Venice at a much lower cost. This is a form of car sharing, which allows guests and visitors to explore Italy for pennies. This cost-effective form of transportation is not only convenient – but less expensive than buses, taxis, trains, or car rentals. Best of all, some you get to know the locals. This is a great way to travel and explore Italy while on a low budget.
Take Free Tours
There are several companies that also offer free tours as well. These are part of their marketing campaigns to sell other paid tours. Imagine touring the wonders of Milan or Tuscany for free? There is simply nothing like it – and you do not have to pay a single dime.