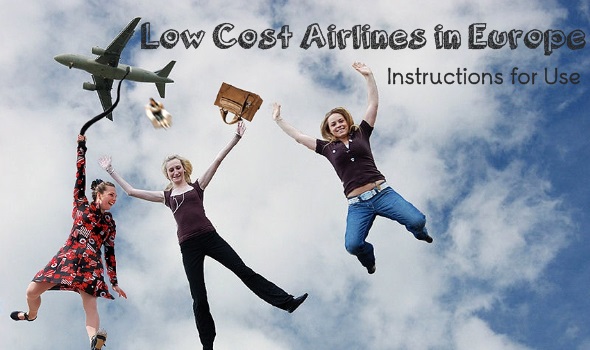 There are two ways of travelling: to pay at once, by the system "all-inclusive" and to pay 2-3 times cheaper for the options you need. The second option is for cheaper airplane tickets but only your meticulous preparation before the trip will help you avoid unnecessary problems and troubles.
The low-cost airlines, (called also low-cost carriers, no-frills carriers, discount carriers, budget carriers) are those companies, which offer very cheap airline tickets in exchange of omitting most of the traditional passenger services. The homeland of the concept "Low cost" (low cost airlines) is the U.S., from where it spreads to Europe in the early 90's and after that in many countries of the world. The term "Low cost" is often used for all airlines with cheap tickets and a limited set of services, regardless of their operating models. We should not confuse these low cost airlines with the regional airlines that operate short flights without service or the companies, providing full attendance, but limited number of services. You can find low cost airlines offering cheap tickets where the distance between the cities is relatively small and have a good and regular passenger flow. Ideal regions for low cost companies are Europe, Southeast Asia, India. In South America the distances are very big and there are no low cost airlines within the European "price range". In China, despite the huge passenger flow there is state regulation of prices of all airlines, so there also is no cheap airfare. List of low cost airlines operate in Europe
Luggage

Additional services
Step One – How to Find Out Which Airlines Fly to/from a Certain City?
Step Two – How to Track Airlines' Promotions?
Step Three – Where to Buy Cheap Airline Tickets