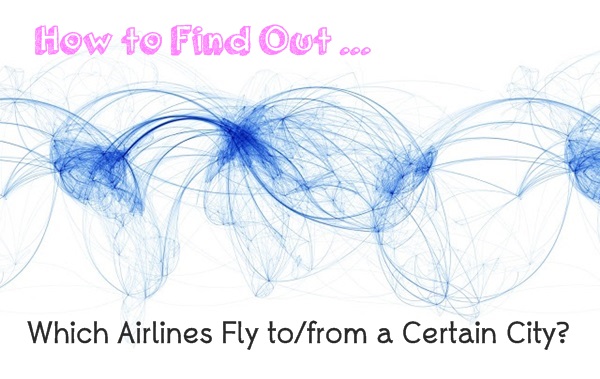 The first step on the way to the cheap online airline tickets is to find out which low-cost airlines fly from the city where we are, or to the one where we want to go. In this article I will introduce you five ways I use every time before any trip.
1. When planning a trip, I usually always go to the website of the airport, looking at the schedule, the availability of additional services (for example, I found a spa with swimming pool in Dubai for an extended stay, wonderful excursion tour at Frankfurt airport) card schemes of the terminals, how to find my way to and within the airport, etc. On the site of the airport you can see a list of the airlines, which fly there, this applies especially to small airports from which fly mainly low-cost airlines.
Here is an example from the website of Memmingen airport, a former military airbase south of Bavaria. Now there are the several flights of Wizz Air and Ryanair.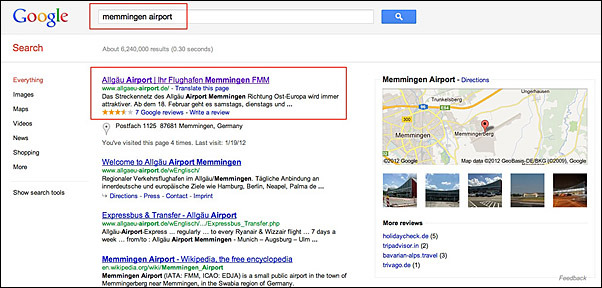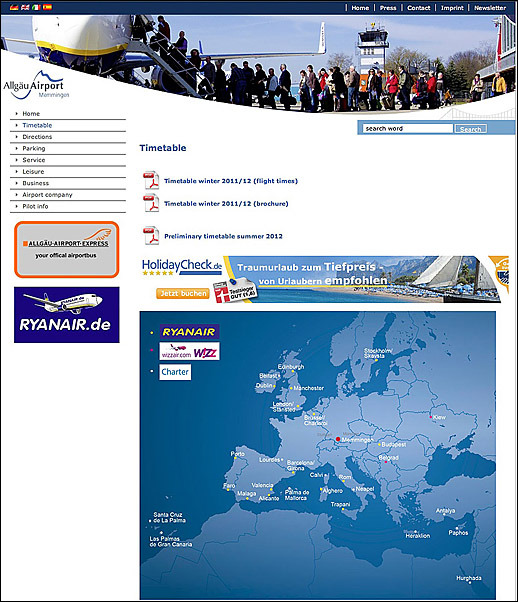 2. Page of the airport in Wikipedia. This way, in many cases is even easier. For example, I want to find out which companies operate flights from London to Amsterdam. The advantage of this way is its simple and demonstrative nature, I can see all airlines, to find out where flies each one of them from London.  After all, not all the companies are represented on the sites, where you can search for flights. http://en.wikipedia.org/wiki/London_airport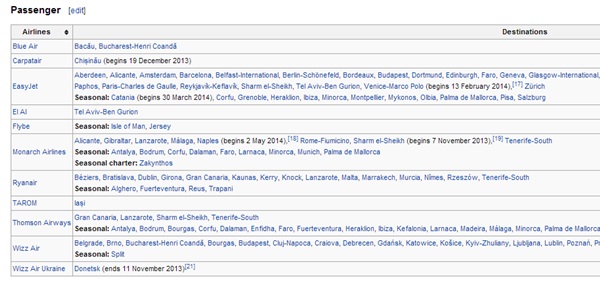 3. On the site of the airline, where is the map of the flights. Take for example, the directions of the Wizz Air.
Wizz Air flights from London Luton
Wizz Air flights from Barcelona
Easyjet's map offers many options for searching.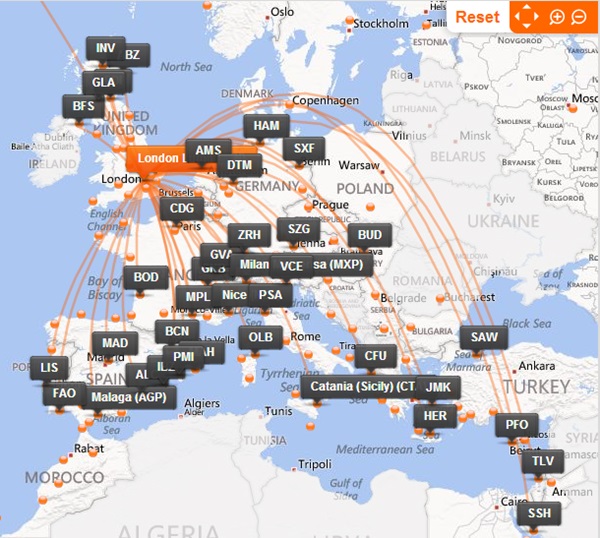 4. I really like the map of the routes (including low cost ones) on the site of SkyScanner. Simply choose airport and you will see all flights from it.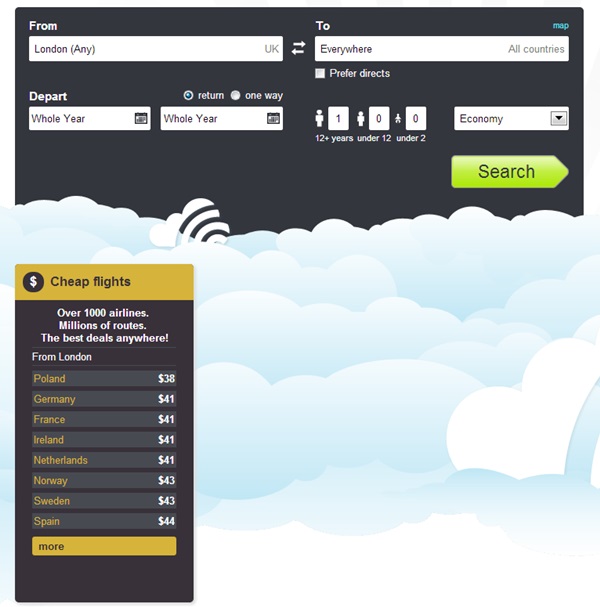 5. Search in sites of the type 'City A to City B Flights', for example – http://www.whichbudget.com . I actually don't use this method because I haven't found a nice site yet.
Those were my ways to find out which airlines fly from a Certain City? Any other suggestions ?
Find Out How to Buy Cheap Airline Tickets by Yourself  in
Five Easy Steps
Step One – How to Find Out Which Airlines Fly to/from a Certain City?
Step Two – How to Track Airlines' Promotions?
 Step Three – Where to Buy Cheap Airline Tickets
The Main Factors, Which Lower the Tickets' Price:
What constitutes the cost of the ticket of?
Luggage
Additional services