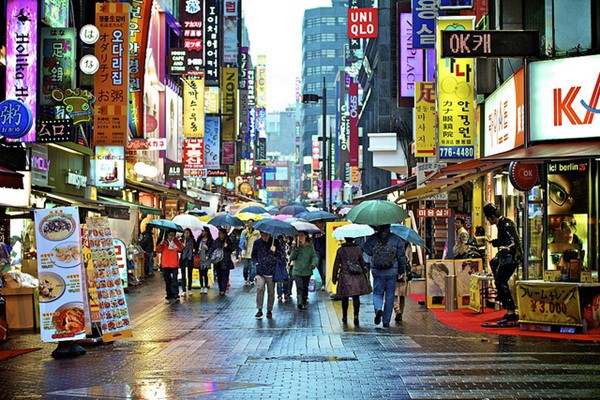 When I landed at the Incheon Airport in Seoul, South Korea, the first thing I noticed was the movement and the noise. The cities in Korea never sleep, never pause, never take a moment. There was a whirr of city buses and express inter-city buses as soon as I left the glass enclosure of the baggage claim. 
Seoul is an enormous city, and it seems like everyone who lives there is in constant motion. It is a strange combination of the ultra modern and old-world charm. Rows upon rows of towering apartment buildings stretch to fill up every gap between the mountains, but ancient palaces and temples sit on those mountains' forested peaks. Ultra modern, glittery shopping centers sit right up next to stalls selling street food and markets that go on forever under squat tarps.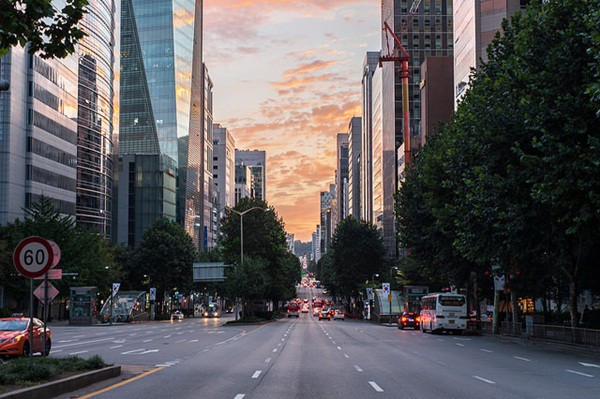 One could visit Seoul and probably spend their entire Korean adventure there, wrapped up in the mysteries of this gigantic city, but I chose a different route. I loved Korea's crazy juxtaposition of modern and ancient, but I came to see what that Land of the Morning Calm was all about. I wanted to get out and see more of rural Korea, and I especially wanted to try out my language skills and maybe get myself a little lost. I certainly didn't fail at that! And, Korea does not disappoint.
The mountains are gorgeous, catching the sunset light with their sheer rock faces. There's temples, palaces and whole towns tucked into the little valleys between mountains. Thin mist hangs in the air, and roads twist and turn at will as they look for a route to their destination.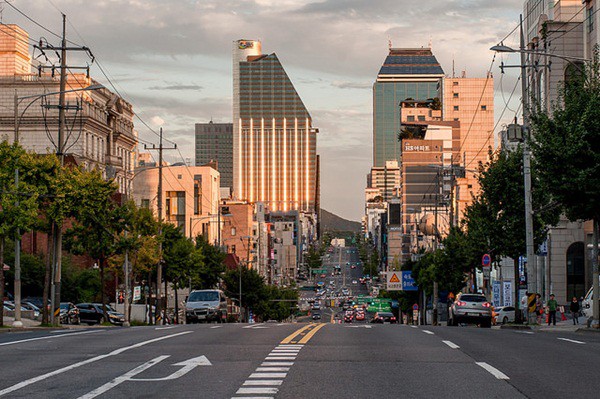 This country has a five-thousand year history, and sometimes it's covered up under modern buildings and new construction, but you can always find the beauty and ancientness of the country hiding. The high speed KTX trains are great if you want to get somewhere fast, but not so much if you want to see what's going on at the ground level. Sometimes riding the KTX, I felt as though I was in a different world entirely disconnected from what I wanted to experience in Korea.
If you're backpacking or taking it slow, I suggest taking over-land buses. You'll meet some really cool people, and the scenery is much, much better. From the window of a bus you can see the winding roads, the mountains you climb up (and through), the rich forests, and the endless rice paddies. It rains considerably during the summer, which is beautiful in the dense forest. When the sun hits the rice paddies, they shine and glimmer like rows and squares of mirrors.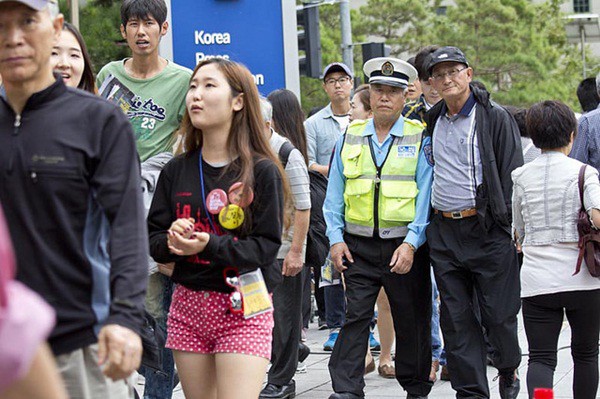 One of the things I loved about Korea was its cheap and easy hotel stays. It seemed like I could always get a decent place to stay that was within my budget and not too weird. (Though, on occasion, I did end up in some pretty weird places.) I always felt really safe in Korea. It's a country where people are genuinely pretty good about welcoming guests, and so even if I had a concern about my safety, the curly haired grandma downstairs would look out for me.
Side note:
curly-haired grandmas are either your best friend or worst enemy in Korea, and they will destroy you or anyone who gets in your way. Anyway, the whole country is full of "Love Hotels" for young adults who live at home, and thus cannot have rendezvous with their beloved partners. As a foreigner, I loved these weird little places because they were comfortable and inexpensive, and because I was obviously a foreigner, nobody thought I was anything other than a little quirky for staying in one.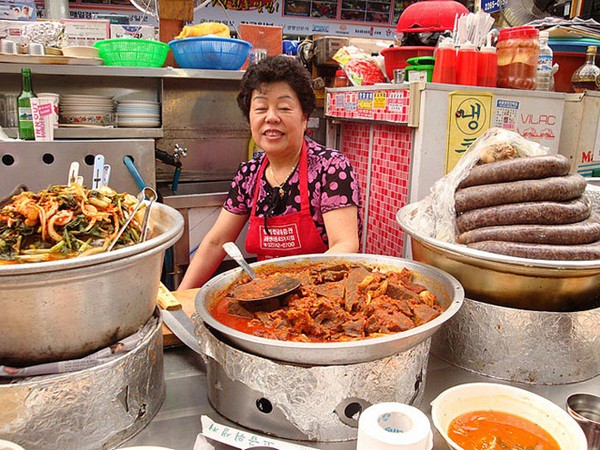 I started my trip in Seoul and I made a circuit of most of the country. It's pretty easy to do with the easy transportation, but there is so, so much to see. One needs a whole month of continuous backpacking to even attempt to get to all the cool cultural sites and neat cities. My favorite parts of my trip, though, were visiting remote temples out in the mountains. Don't get me wrong! I loved the cities and the hustle and bustle of these amazing people, but there's a reason why it's called The Land of the Morning Calm.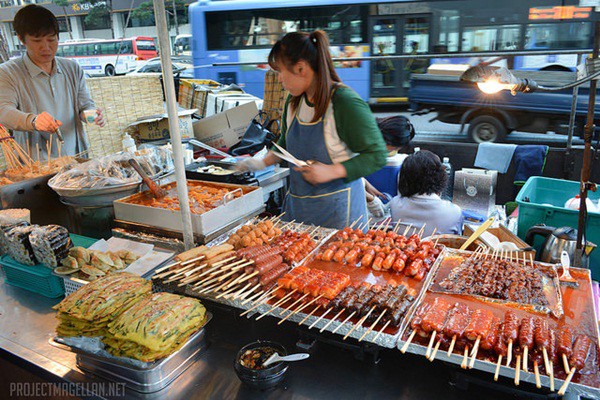 There are so many amazing temples hidden away in the mountains, on the sea, and all over the place. They are absolutely worth seeing, and they never get old.Two of my favorite temple visits were to Magoksa and Tapsa. Just so you know, the "sa" at the end of the name is actually the word for Temple. You can pick temple locations out that way. Both Magoksa and Tapsa are way off the beaten path, and don't usually attract hordes of tourists. Tapsa is especially attractive, since the whole temple is built in a huge cleft in a mountain. A fine mist covers the entire place, and rock towers climb up and up through the crack in the mountain until they meet an impressive building watching the pilgrims below.
When I visited temples, I really got to use my Korean language and try speaking to people and asking questions. Most everywhere else, people were eager to speak to me in English and didn't really care that I'd studied Korean before I came. But out at Magoksa and Tapsa, I had to be able to read the characters just to get on the bus.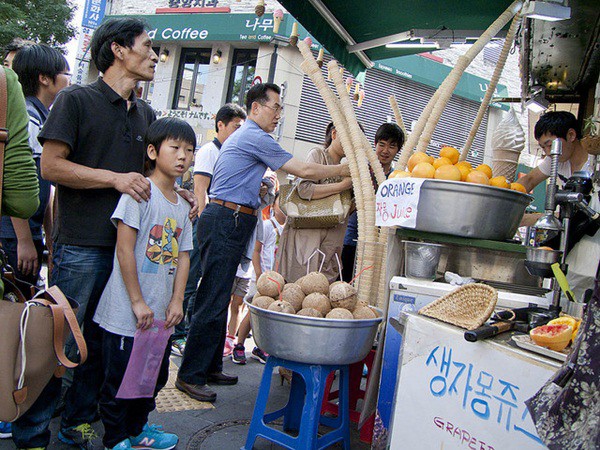 There is so much more to share about Korea: the food, the west-coast, the hiking, the night life! During my trip, I got to enjoy it all. But, it's impossible for me to fit it all into one story. If I could leave my readers with just one thing, it would be this: this is an amazing country with so much to offer the adventurous! You'll never be bored here, especially if you head off the beaten path to one of the many hidden mountain temples!
Author: Natalya Pobedova

Natalya Pobedova is a travelling nomad and backpacker from beautiful Brno Czech Republic. She is 27 and makes a living as a freelance web developer to support her traveling needs. She also runs a budget flight search website for backpackers as a hobby:
http://www.travelsiders.com/
. She dreams of visiting Brazil and speaks Portuguese fluently. She visited 14 countries already and most of them are in Asia and Europe.