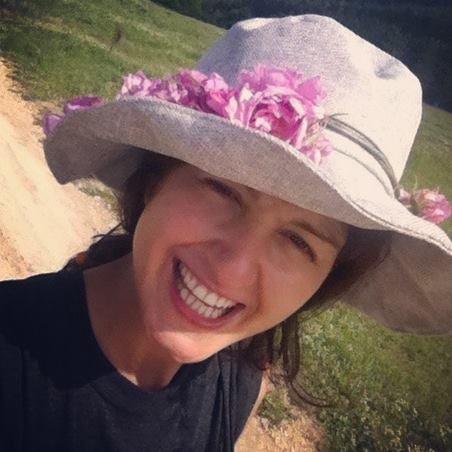 If you're looking for a positive and unforgettable private tours of Bulgaria or across the Balkans, you are on the right place.
My name is Adriana Vassilkova – licensed Bulgarian tour guide, located in Sofia, member of the Association of Bulgarian tour guides. I am organizing regular or private tours around Bulgaria for groups, individual tourists and people of all age and nationality.
I believe that my knowledge and love of Bulgarian culture and nature will make every single trip an interesting and unforgettable experience. I would just show you places you are going to fall in love with!
If you are looking for a positive private tour guide in Sofia, Bulgaria or the Balkan countries, contact me via:
Or check out all the services I provide in my new webpage – http://privateguidebulgaria.com
What can I do for you
I offer full range of services and private tours anywhere in Bulgaria. Note that I am not a boring, lazy person who will tell you stories about the history all day and make you sleepy. Nothing common! I would love to get you into the action and to make you feel like a local.
I organize:
Private tours during the whole year

Summer and Winter tours depending on your taste

Trips for a day or more

Balkan tours
Do you want to visit the neighboring Balkan countries? It's fine for me to help you! Just tell me where do you want to go and I will organize the best private tour from Sofia or any other city
Guided hiking tours in the most beautiful Bulgarian mountains 
Backpacking trips

Spa, balneology and wellness vacations

Bulgarian culinary tours and wine tasting
 I am also able to be your Bulgarian tour guide during different types of events like culinary, wine or rose festivals.
Historical and cultural tours
I will show you places rich in history and amazing architecture, tell you local myths and legends about ancient towns.
Adventure tours and extreme sports
Do you prefer extreme sports? Me too! I can show you the most amazing places for rafting, hiking, bungee, ski, snowboard or any other extreme activity you like!
Festivals and events attendance

Business trips and events organization
Why choosing me?
Expert local private tour guide in Sofia, Bulgaria!
Flexible itinerary and customized tours!
Anyplace, anywhere, anytime!
Competitive prices and discounts!
Children go free!
About me
My work is basically connected with Internet and social media networks. Since the beginning of 2012, I run my own travel blogs about budget travel and self-organizing trips. In my free time, I love traveling – it's my way of living!
I decided to turn my hobby of writing about my travels into a profession. That's why now I'm working as a private tour guide in Sofia, Bulgaria organizing different private tours and working with hundreds of tourist every year. Every day I discover new places, streets and hidden gardens, trendy bars, traditional restaurants and cozy corners, shops, markets, events, music festivals and exhibitions! I would love to share them with you!
My work as a private tour guide Sofia, Bulgaria and The whole Balkans is a real dream that came true! I love to show people from all over the world the real beauty of Bulgaria and see the amazement in their eyes.
My purpose is not only to be your Bulgarian tour guide, but also show you the best of my country and have fun together.
Looking forward to hearing from you! :)