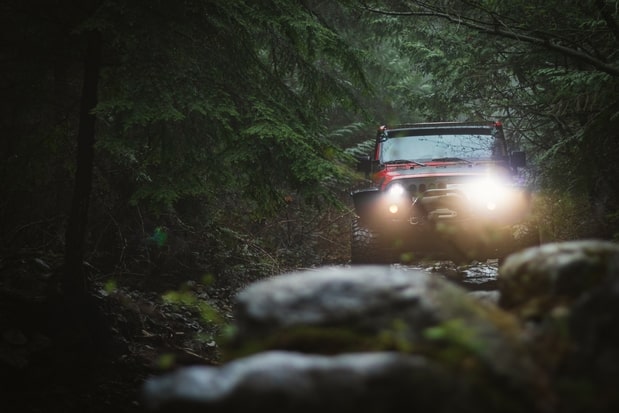 Off-road trails are a connection to the wild past of our planet and the earth before human civilization. It is an excellent activity to escape from the hectic chaos of the urban world and reconnect with our primordial selves. Off-roading is a raw and pure emotion that can become extremely contagious when you accustom yourself to it. Off-roading allows you to stop following the roads and explore the wilderness where there are no roads. 
Getting on a 4×4 vehicle and going on an off-road trail is a thrilling experience and allows you to have a release from the stress and anxiety of daily lives. You will need to engage your mind and focus on driving on off-road trails, as the terrain is not even and there is more chance to lose control of your vehicle. Off-roading is not your average gentleman sport, but it embodies the spirit of adventure, the natural successor of risky play and every obstacle on the path serves to make the experience as thrilling as it can be. 
There are several types of off-road trails in the United Kingdom, from muddy patches that go in circles to hundreds of miles of trails that take you through rivers, hills, and every other terrain. If you're ready to get your wheels dirty and don't worry about a ride without bumps, off-roading can be a ton of fun. 
In this article, Adventure Flair brings to you the top 9 off-road trails in the U.K. any dirt ride enthusiast should visit. 
1. Salisbury Plain, Wiltshire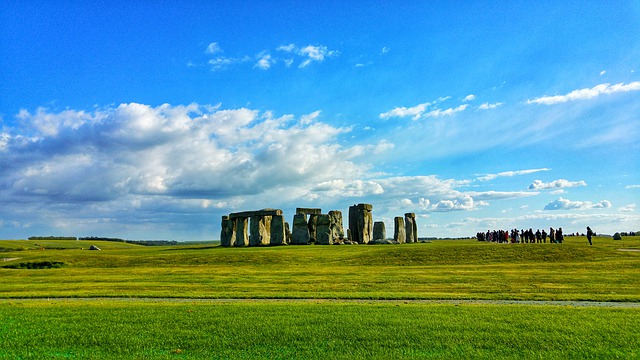 Salisbury Plain is one of the places that off-road enthusiasts must visit in the UK.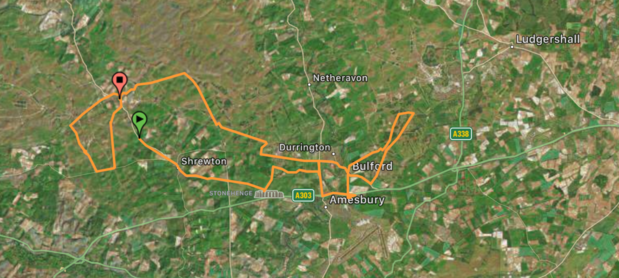 The trail offers an alluring mix of immensely diverse terrain that allows you to test all your abilities as an off-road driver.
The Salisbury Plain trail has a section of three miles of gravel roads that provides drivers with a serene view of the astounding nature of the area.
This part extends from the Savernake forest and extends to the area south of Marlborough and will provide an easy off-road experience. The area around Amesbury has muddy, choppy tracks that offer more challenges to drivers and it is not unheard of for a vehicle to get stuck on the tougher trails of Salisbury Plain. 
2. Luton Hoo Estate, Bedfordshire
There are several Land Rover experience centers all over the United Kingdom that offer the off-road experience, and the Luton Hoo estate is one of the best trails. 
The Land Rover Defender is one of the best classic 4×4 vehicles available today that offers a true off-road experience. The Luton Hoo estate teaches you and takes you through scary inclines, creeping over rocks, and sloshing through water. 
3. Bala 4×4
The popular Bala 4×4 off-roading trail has its location at Llandderfel in Wales. The trail overlooks the scenic village of Bala and the off-road route takes you around enigmatic views of the lush green hillside surroundings and the serene Bala lake. The route offers a wide variety of terrain including steep descents, river crossings, and rocky climbs. The relaxing environment of this beautiful off-road trail makes 
Bala is the perfect place to explore with an 4×4. 
4. Silverstone
Silverstone is highly popular because of the F1 circuit in the location. 
However, Silverstone is also home to an exceptional off-road track. The design of the off-road track at Silverstone is to make it excruciatingly tough, with vast water bodies, large drops, and steep gradients commanding the utmost in precision handling from the driver. 
This trail is perfect for off-road enthusiasts with plenty of experience and is like a wonderful challenge.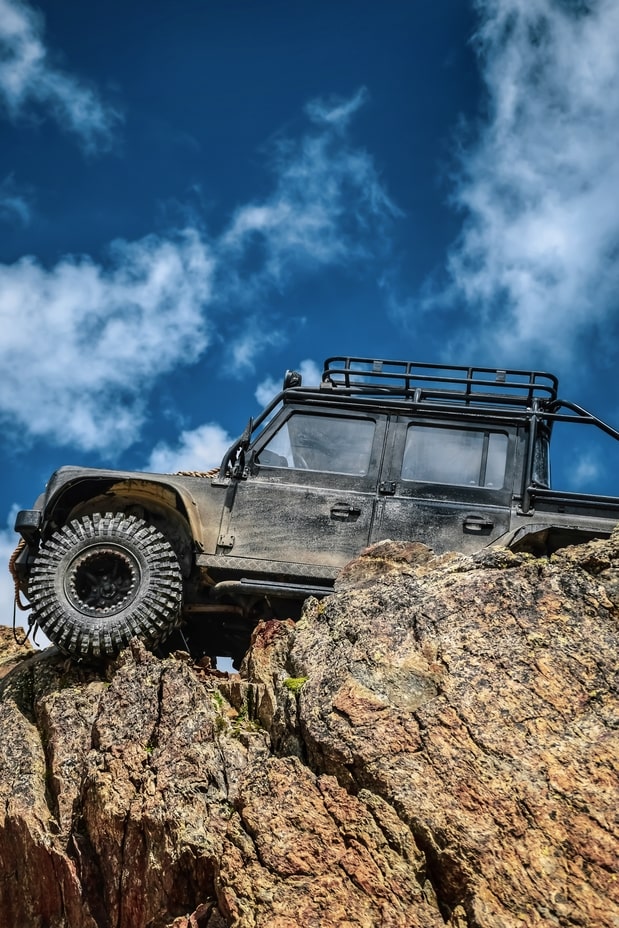 5. Whitecliff 4×4, Gloucestershire
The Whitecliff 4×4 driving center offers a unique off-road experience in Gloucestershire, close to the Forest of Dean. The off-road trail offers a diverse range of challenges, such as cross axle, water, mud, rut, steep declines, and inclines. The Whitecliff 4×4 driving center also offers over-driving courses for those willing to test the grit in their vehicles. 
Other offerings include pro, intro, and adrenaline courses. 
6. Bealach Na Bà, Scotland
The Bealach Na Ba route is a staple on any off-road bucket list comprising the United Kingdom. The route offers awe-inspiring scenery during the summer and autumn months, and it is nearly impossible to traverse during the winter months. The challenges of the colder months make it ideal for off-road enthusiasts who are looking for a different type of challenge.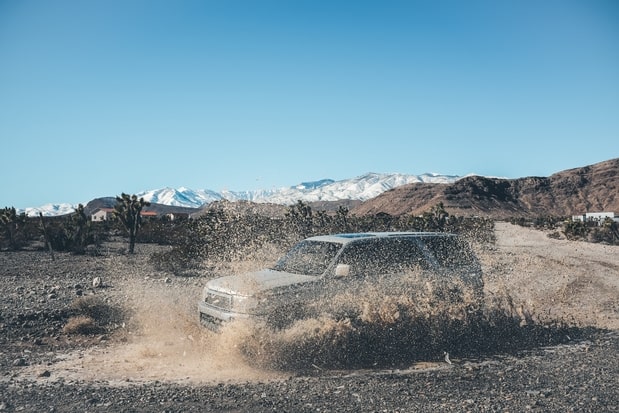 There are hair raising views and heaps of parking spots to stop and admire the scenic beauty of this route. The route takes you through the high altitude peaks of the Applecross peninsula on the west coast of Scotland to the village of Lochcarron in the Highlands. 
7. Kirton Off-Road
With its expansive 600 acres of natural environment at Gainsthorpe in Kirton, the off-road route offers an expansive experience for enthusiasts. There is a great diversity of terrain in this route that offers a driver the choice to tailor the trail according to their skill and expertize. 
8. Perthshire Off-Road
There are all types of terrain for every type of off-road enthusiast on the Perthshire off-road trail. You can hire a 4×4 or quad bike from the property or use your vehicle for traversing through the trail.
Perthshire off-road also offers a diverse array of packages that lets you customize the experience according to your skill level from the introductory level to taking on the route by yourself. 
9. Ultra Adventure Driving, Wales
Ultra Adventure Drive provides amazing value with over 20 locations across the UK for off-roaders. They offer to coach beginners to offroad and teach the most advanced skills. They build some routes for 4x4s, while others have natural formations, offering more variety than any other off-roading trail. 
Conclusion
Owning a 4×4 vehicle is a trend nowadays. However, most people never experience off-road trails. Many 4×4 owners never venture out of the comforts of tarmac roads, even though their vehicle is capable of much more. The United Kingdom is no stranger to off-roading and has many off-road trails that satisfy the cravings of every level of off-road enthusiasts.
You will need to step out of your comfort zone and venture into the off-road trails to push your vehicles and yourself and check your limits. Once you get the hang of off-roading, you realize that you need not move fast in a vehicle to have a thrilling ride. You may not want to return to normal roads when you enjoy the genuine nature of off-roading.
Latest posts by Dmitri Kara
(see all)