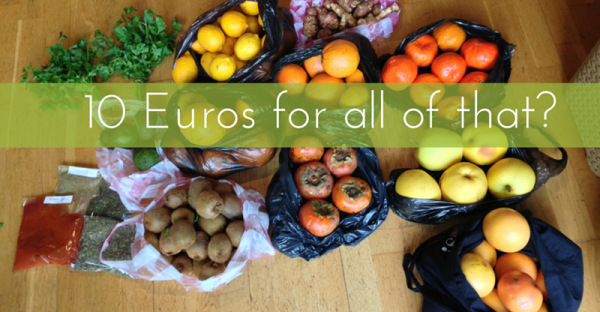 No, I am not joking, not this time! Yesterday I passed through my favorite market in Sofia in searching for fruits and vegetables for my weekend smoothies. It's unbelievable what I bought for only 10 euros. I even don't have so much space in my fridge to care all of that!
It was one of those days I'm glad to live in Sofia, Bulgaria! :)
If you are planning to visit Bulgaria on a budget and travel like a local should definitely visit the market I am talking about. It is called "The Ladies Market" and you won't believe where it is located – less than 10 minutes walking from the main centre of Sofia.
Тhe market is situated at a long street where you can find all kind of season fresh fruits, vegetables, nuts and dried fruits, pure honey, mushrooms, homemade jams, traditional Bulgarian spices, Bulgarian pottery and other souvenirs on prices times lower than those in the regular shops.
This is my detailed list of what I've bought on the market that day for € 10.30:
2 kg Grapefruits – € 1.10
1.5 kg Apples – € 1
1.5 Tangerines – € 1
3 Avocados – € 0.50
1 kg Persimmons – € 0.40
4 kg Oranges – € 1
2 kg Lemons – € 1
2 kg Kiwis – € 0.50
2 Bunches of parsley – € 0.25
300 g Bulgarian spices – € 2.5
1.5 kg Jerusalem artichokes – € 0.60
Nice, huh! How much you will pay in your city for all those stuff?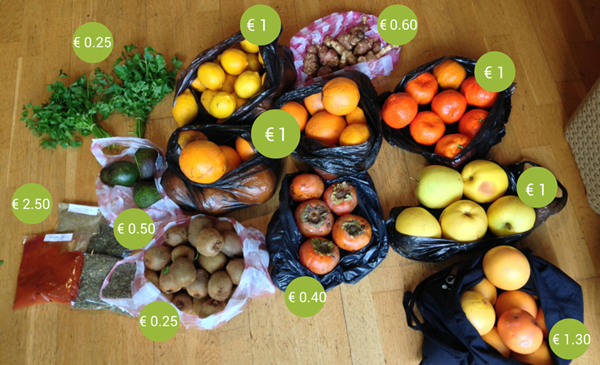 The quarter where the best Sofia market is located is famous with huge number of immigrants and gypsies. It is a perfect place for making some good shots of the locals, but of course, same as any market in the world – Be Aware of Your Personal Belongings!