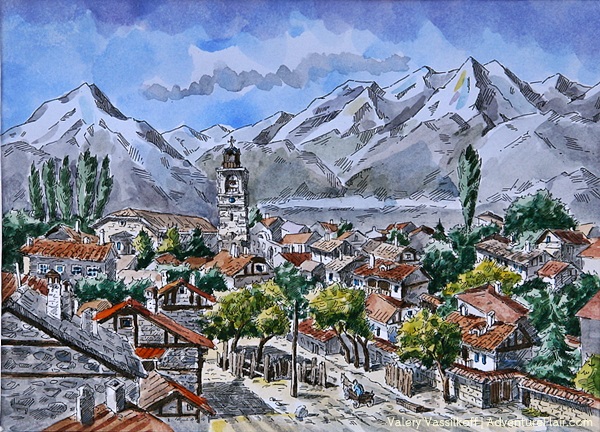 Nestled in the high mountains, not far from the capital of Bulgaria – Sofia, Bansko is one of the places which brings the spirit of the entire country.
When I was a kid my parents traveled all the way from the eastern part of the country to this magical place to teach me skiing , hiking or just to be closer to nature. Since I grew up enough and started to travel alone began attending town more and more often – alone, with friends or with tourists who visit Bulgaria for the very first time in their life. And the most amazing thing is that every time I take someone out there, the place makes him feel home.
In this article I will share with you some of my favorite things to do in Bansko:
Table of contents:

Bansko is a small village in Bulgaria which has a unique history and its distinctive traits, attracting increasing numbers of tourists all year long. Bansko represents a universe of beautiful scenery, old and new architecture, struggles and heroism, rich folklore and poetry. During the summer conditions in the mountains surrounding Bansko – Pirin, Rila and Rhodope are great for hiking and climbing. The area is littered with small, neatly huts and the crystal mountain air carries the scent of aromatic herbs and wild berries. In the winter that magic place turn into one of the best and cheapest ski resorts in Eastern Europe offering great conditions for ski and snowboard on a global level.
History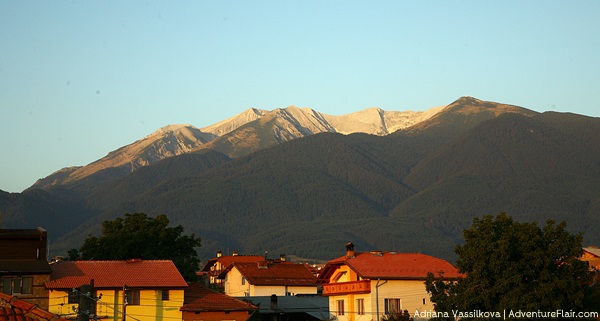 Bansko has a unique history and its distinctive traits. It represents a universe of beautiful scenery, old and new architecture, struggles and heroism, rich folklore and poetry. Bansko is located on the site of an ancient village inhabited by different cultures as the Thracians, Romans, Byzantines and Slavs in different eras. Numerous artifacts from mediaeval burials, fortresses and tombs bear witness to ancient civilizations in our land. In the area, about 4 km  from Bansko has ruins of ancient fortresses. Found Thracian burial mounds, pharmaceuticals, set of bronze medical instruments and more. Near Bansko there are many monuments of culture – like the remains of the late medieval church of St. George and St. Elias
For more information about the history of Bansko see the official webpage of the town >>> http://www.bansko.bg/en/About-Bansko/History-of-Bansko

How To Get To Bansko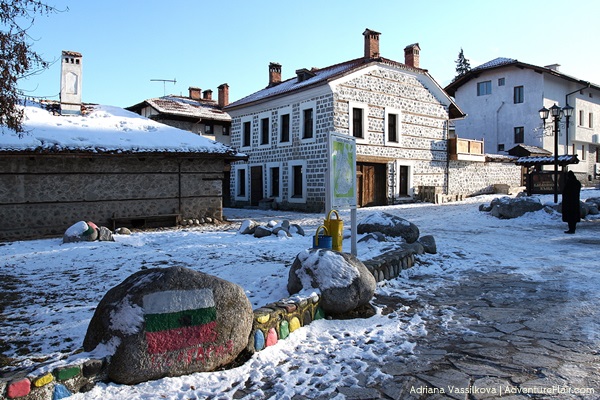 Bansko is located in Southwestern Bulgaria at the foot of one of the most beautiful Bulgarian mountains – Pirin (UNESCO World Heritage since 1983), which offers a beautiful backdrop to this traditional and culturally rich town. Surrounded by Pirin, Rila and Rhodope Mountains, Bansko has a climate with a short hot summer and long mild winter with heavy snowfalls. Sometimes snow cover reaches more than 2 meters. Bansko is approximately 2 hours from the capital of Bulgaria – Sofia and 3 hours from Plovdiv.

Find out more about:
Bansko Location
Flights to Bansko
Transfers to Bansko
Busses to Bansko
Train to Bansko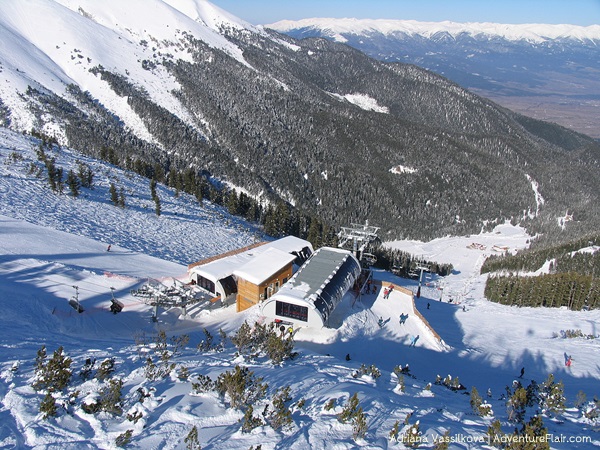 Bansko Ski Resort offers its guests the best conditions for sports, relaxation and entertainment in Bulgaria. Entire 75 km of perfectly prepared and efficiently secured ski runs are available for skiers and snowboarders. 27 km modern lifts with large capacity shipped fast and comfort tourists to the beginning of each track.

The professional team in Bansko Ski Resort has constant care each morning guests of Bansko to find perfectly prepared slopes and facilities. Geographical location, altitude and technical capabilities of Bansko Ski Resort provide sufficient snow cover from December to the end of May.
For more information about Bansko Ski 2015, please check my detailed article – Bansko Ski Center
Restaurants In Bansko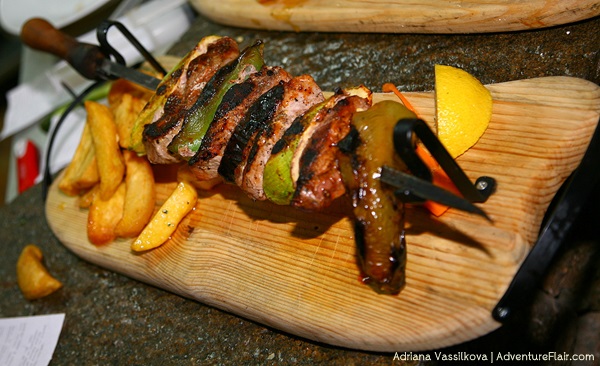 The typical restaurants in Bansko called "mehanas" will amaze you with their delicious local cuisine and portion sizes. Almost every evening during the winter season the restaurants offers programs with authentic Bulgarian music and dances.
Know more about the restaurants in Bansko >>> https://www.adventureflair.com/restaurants-in-bansko-bulgaria/
More information about Bansko:
Lonely Planet for Bansko: http://www.lonelyplanet.com/bulgaria/rila-and-pirin-mountains/bansko
The Official website of Bansko: http://www.bansko.bg/en/
Bansko in Wikipedia:  http://en.wikipedia.org/wiki/Bansko