Want to visit Bansko for the next ski season? Find out which are the best ways to get there and what you should be prepared for before your trip.
Find out more about:
Location
Bansko is a small village, located in Southwestern Bulgaria at the foot of one of the most beautiful Bulgarian mountains – Pirin (UNESCO World Heritage since 1983), which offers a beautiful backdrop to this traditional and culturally rich town. Surrounded by Pirin, Rila and Rhodope Mountains, Bansko has a climate with a short hot summer and long mild winter with heavy snowfalls. Sometimes snow cover reaches more than 2 meters. Bansko is approximately 2 hours from the capital of Bulgaria – Sofia and 3 hours from Plovdiv.


How To Get To Bansko
Bansko by Car
If you need to rent a car for your trip to Bansko there are many rent-a-car companies in Sofia airport and downtown.
The best and the fastest route to Bansko
Distance: 151 km., Time: 2:40 hours
From Sofia should take the main road E79 direction Simitly / Sofia-Pernik-Dupnitsa-Blagoevgrad-Simitly /. After Simitly you take the secondary road 19 direction Razlog. The road passes through the crossroad to Bansko.
 There are petrol stations with all types of fuels located in the towns and along the motorways.
Flights to Bansko
Frequent daily flights to Sofia from all over the Europe. The route to Bansko is also serviced by the most popular low cost airlines in Europe – EasyJet, Wizz Air
RyanAir flies to Plovdiv from Stansted, UK (all year long ) and Frankfurt Hanh (except the winter season)  twice a week .
Transfers to Bansko
Bansko is located approximately 2hours from Sofia and 3hrs from Plovdiv Airport.
Pre-arranged transfers are available between both airports and can be booked online. If you have some specific questions about transfers to Bansko ask them in the contact form below.
Buses to Bansko
There are also public bus services traveling  from Sofia to Bansko and Plovdiv to Bansko. The duration by bus to Bansko is 2.5 hours. The average price of the ticket is 7 euros (13 – 14leva)
Buses Sofia – Bansko
Usually there are buses from Sofia to Bansko all day long (especially in the winter season), but better check before decide to go straight to the bus station
Buses depart from Sofia to Bansko >>> http://avtogari.info/search_en.php
Buses from Bansko to Sofia
Buses depart from Bansko to Sofia  >>> http://avtogari.info/search_en.php
Attention: Some of the buses are only passing through Bansko. The most of them have Gotse Delchev, Ognyanovo, Yakoruda, Bania or Eleshnitsa as final destination!
NB: Not all the buses depart/arrive at the central bus station in Sofia. There are some little bus stations located in different neighborhoods in the city. So be careful before to book your bus ticket.
Click on the picture to see it in full size!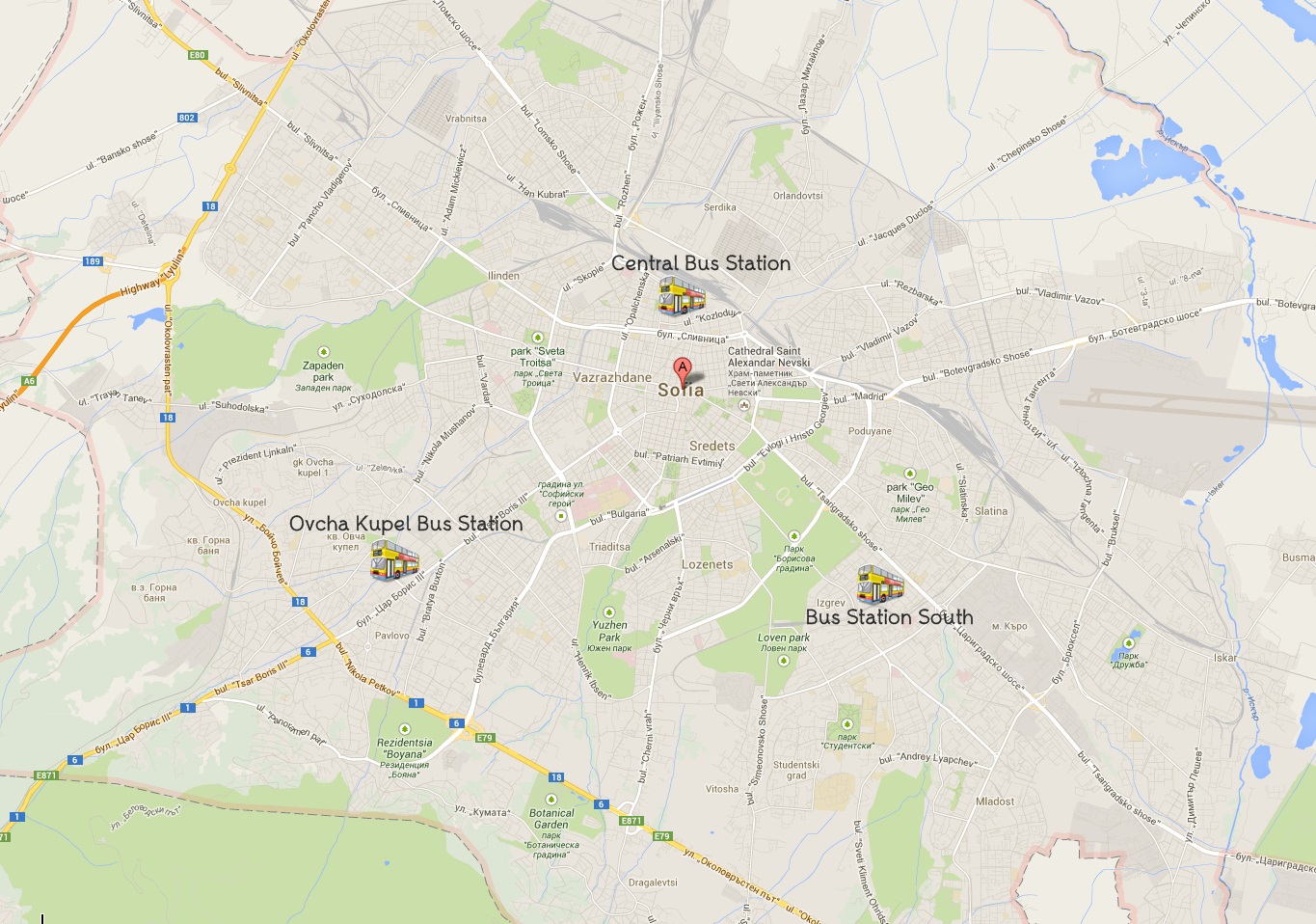 Buses from Plovdiv to Bansko
Check the timetable for departure buses from Plovdiv to Bansko http://avtogari.info/search_en.php
The good news is that in Plovdiv the ditance between the bus stations is now that big.
Buses from Bansko to Plovdiv
Buses depart From Bansko to Plovdiv – http://avtogari.info/search_en.php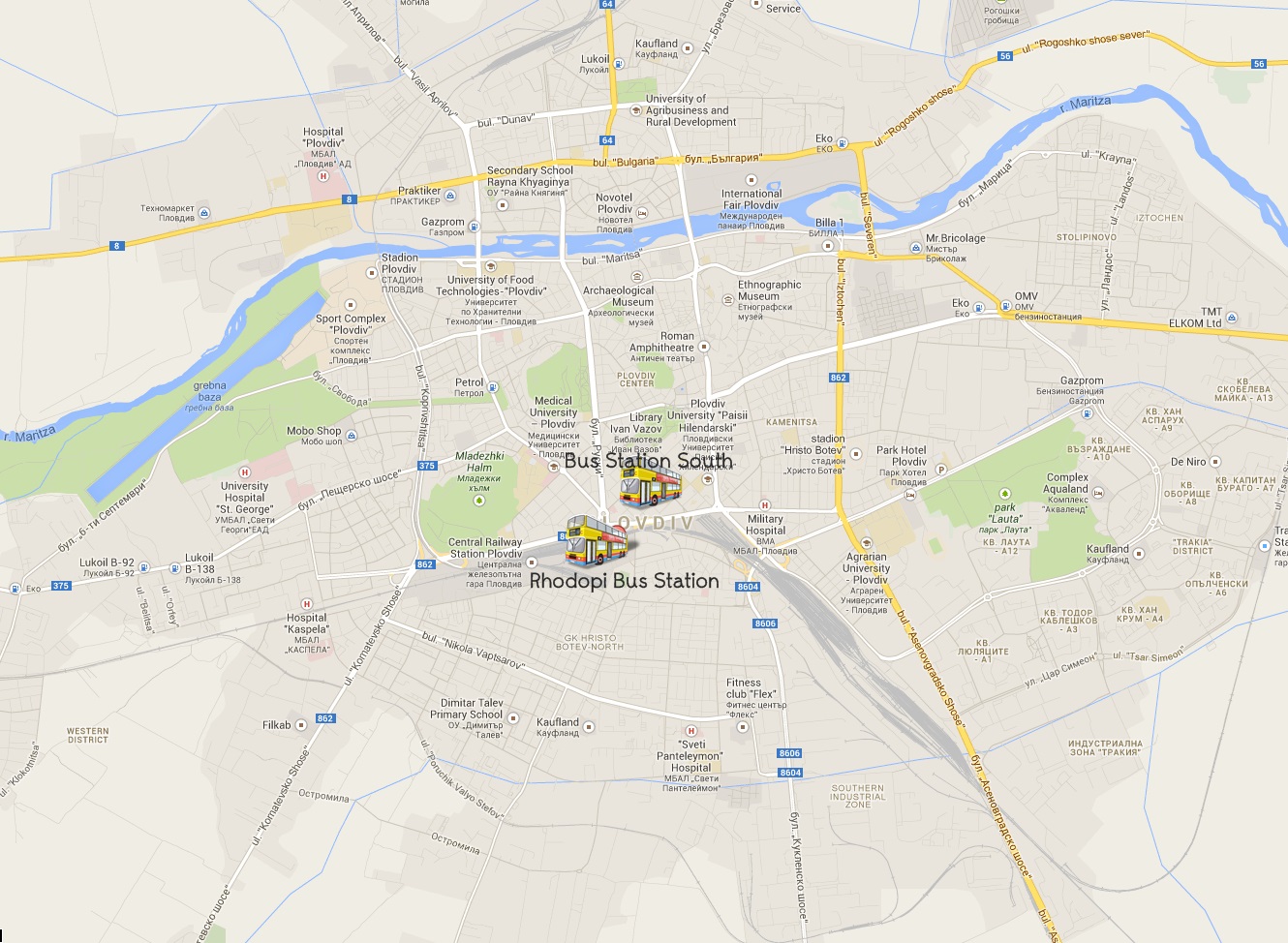 Train to Bansko
There are three trains departing from Sofia to Bansko every day. In the morning, in the afternoon and at night – http://www.thetrainline-europe.com  After taking the train from Central Railway Station Sofia in at convenient time you should make a transfer in city call Septemvri (Септември) to one of the most notable trains in Europe. Actually this is the only preserved and functioning 760 mm rail narrow-gauge railway in Bulgaria. It has a length of 106 km. and passes through three Bulgarian mountains – Rhodopes, Rila and Pirin. Here is the highest station on the Balkan Peninsula – Station Avramovo to 1267 meters.

If you have any questions or problems concerning transport to Bansko feel free to ask them in the comments box below. I will do my best to make your trip to Bansko easier.