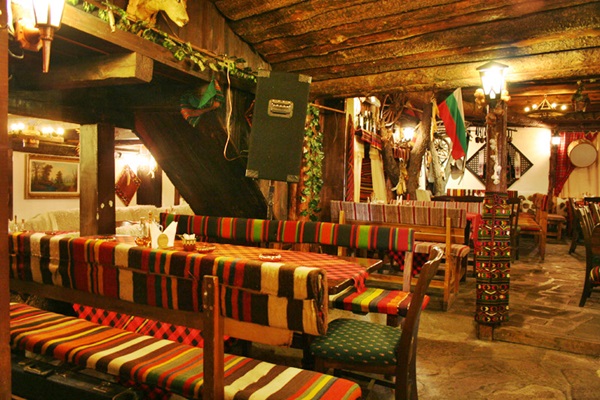 Along with the ski slopes Bansko, Bulgaria is famous with something else which pleases everyone, even those who are not fond of winter sports. That's right! The good food offered in the taverns, which you can find on any corner in Bansko. Bansko is one of the most popular and modern ski resorts in Eastern Europe and boasts a lively nightlife. Unlike many winter resorts, the hotels and other facilities in Bansko are situated exclusively in the town. Bansko has over 140 local restaurants (mehanas), hotel restaurants and street cafés, plus 12 clubs and 2 casinos.
All of the typical restaurants  in Bansko called "mehanas" whose number today is over 530, do the best of its ability to provide the best service to its customers. Delicious food and typical atmosphere is the thing on which they rely. The competition between restaurants in Bansko doesn't allow them to make any mistakes. May be that is why people there follow the maxim "Customer is always right" and try to make tourists feel comfortable in every possible way. So if you are curios about something don't be shy to get it. For example if you want you can make pictures of the food preparation or to ask chefs to tell you some secret about amazing food taste, nobody will stops you.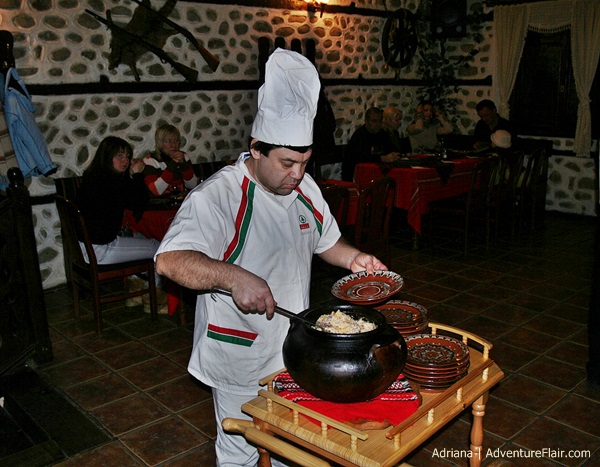 The atmosphere and decoration of all of the restaurants in Bansko will bring you closer to Bulgarian history and traditions.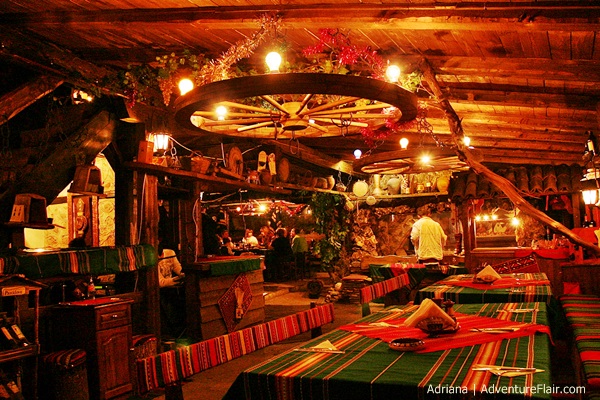 The restaurants in Bansko will amaze you with their delicious local cuisine and portion sizes. Their traditional cuisine will make you feel the real taste of Bulgarian spices and fresh food.
Original and varied Bansko cuisine is known throughout Bulgaria with stewed dishes, unique homemade sausages and appetizers. Most typical are Kapama, Chomlek, Katino appetizer, Banski Starets,Karvavitza, served in all taverns and restaurants in Bansko and Dobrinishte. The local cuisine is based on old recipes and eco-friendly home-made products is a strong argument to attract foreign tourists. Tasting traditional specialties contributes the tourists stay to be more interesting and different, approaching them closer to the typical lifestyle and local culinary traditions.
There are some fantastic meals served in the Bansko restaurants. The local cuisine is famous with its different type of meat preparation. So if you are meat lover like my boyfriend- Bansko its the right place for you. As vegetarian my opinion has no place here at all! :)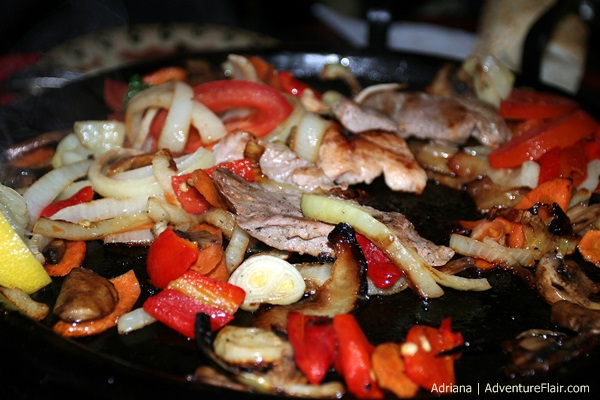 Almost every evening during the winter season the restaurants offers programs with authentic Bulgarian music and dances.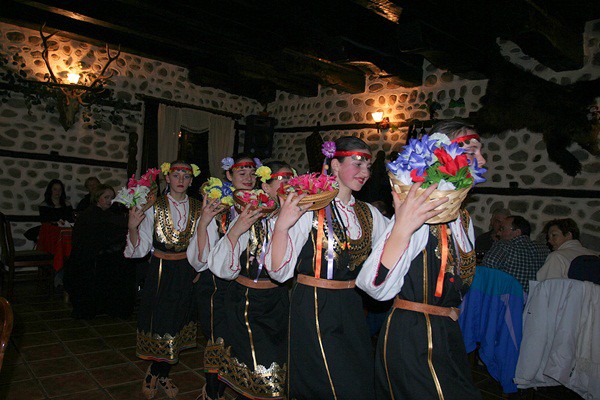 And may be you will ask me "What is the price for a dinner in Bansko restaurants?" You should have in mind that as ski resort Bansko is about 15% more expensive than elsewhere in Bulgaria. For a family of four, you need to pay between 35-50 euros for a nice meal with a couple of drinks.
Bon Apetit! :)
Have you ever try some of those traditional meals and what do you think about them?
Find out more about