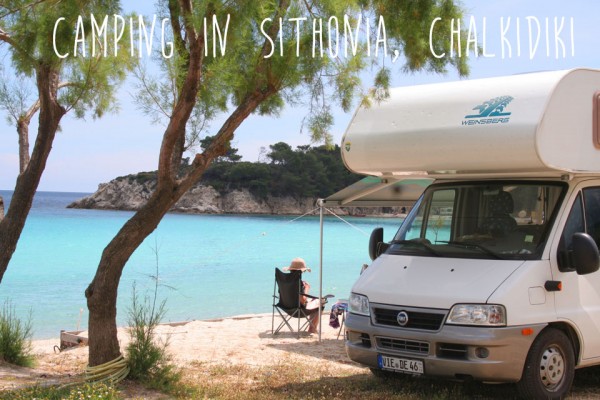 Are you planning to visit Greece this summer? If your answer is Yes you should definitely know one place there which will take a huge place in your heart forever. It is called Sithonia, the second and most charming leg of Halkidiki (Chalkidiki) peninsula. The perimeter of the peninsula is only 110 km where are located 70 amazingly beautiful beaches and 39 summer camps. If you know what I mean… this is a backpackers' paradise.

I was travelling to Sithonia in May this year with my boyfriend, trying to see and feel all those places. We were decided to drive our car on freestyle, with no direction, but to to stay only on a place which will touch our hearts. We were driving all day long and fortunately we finally found it. Armenistis beach in the eastern part of Sithonia – a peace of land we totally fell in love with.
 
The Nature
There are 408 beaches in Greece bearing the title "Blue flag" (criteria include standards for water quality, safety, and eco-friendly environment). From them 33 beaches are located in Chalkidiki, 13 in Sithonia and the Armenistis beach is  proud to be awarded with the title, too.
Before man set foot in this place Mother Nature had already done her job well: crystal clear waters with emerald colors and the right water depth, white sand with uniform grains, as though it has been sieved, surrounded by shady pine trees.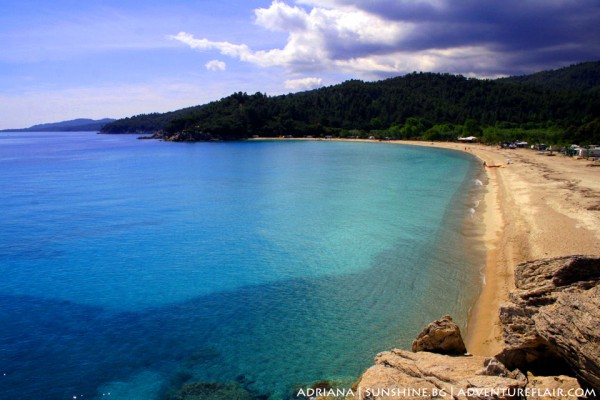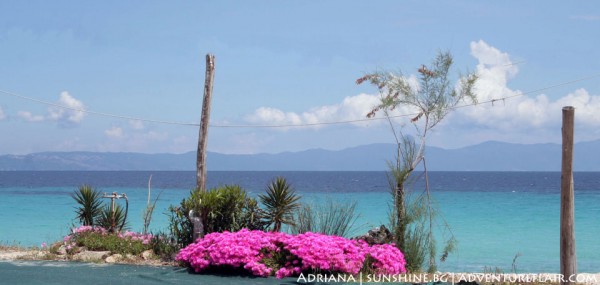 The people of Armenistis have created this camping facility with the full intention of maintaining the wild nature as much as possible. They didn't chop down a single tree and have enriched the existing vegetation with only local varieties, also a waste water treatment plants has been constructed inside the camping.
The Campside
Armenistis camping in Sithonia covers a pine expanse of 12 hectares at a distance of 135 km from Thessaloniki. This summer camp is well known in the minds of thousands of backpackers and families (more than 1500 per season) from Greece, Bulgaria and all over the world. Tents, trailers and motor homes with air conditioning and their own yard promise unforgettable midsummer night's dreams, as well as a comfortable stay throughout the day. The continuous supply of hot water and electricity is accompanied by the existence of fridges and washing machines, thus eliminating any risk of you missing home!
You don't have to give up all your comforts to enjoy a holiday close to the nature. The rented caravans and mobile homes you can rent in Armenistis summer camp are situated just a few yards from the sea. We were staying in such a mobile home in the beginning of May. It was fully equipped – kitchen air conditioning , toilet, shower and table situated in the beautiful garden in front of it, everything we needed.
If you are from those hostel addicted backpackers and want to stay in some camping in Greece on low budget there is a Youth hostel (tents) in the area of Armenistis. This is probably the best way for young people to enjoy their time in Sithonia and Chalkidiki at all.
I didn't sleep in a tent like this, but I met a group of Canadian and American girls who were staying in an 8 bed tent, which actually was looking pretty comfortable. In front of the tent it was a barbecue area, fridges and a shaded area where the girls were relaxing.
In the Atmenistis camping there are also mini market, restaurant, bar, cafeteria, open air cinema , sports fields, playgrounds, shops selling gifts, books and newspapers, doctor and fire brigade available.

Entertainment
Being endowed with an exceptional natural environment, Armenistis camping has relied on the hard work and pioneering ideas of its contributors in order to qualify as one of the most beautiful and organised campings in Greece.  Thus, the traditional and always… respectable do -not-disturb- my-circles type of vacation under the sun and by the sea coexist harmoniously and productively with other, more alternative types of vacation to the benefit of the body, soul or according to the ancient Greek way – both on the same way.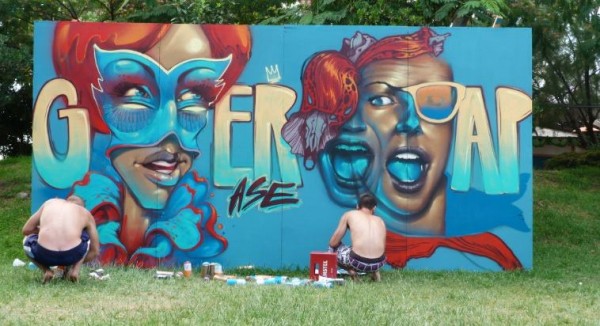 The Best Time to Visit Armenistis Camping