Camping is one of the most popular and inexpensive ways for summer holidays. Also, this is the best option to take the kids with you. In the camping facilities are combined with field conditions, because you can sleep under some tree, and together with this to use a bathroom near the tent. Moreover, there are electricity, drinking water and other extras that will miss you if you just put your tent on the beach. Furthermore, living in a tent on unexpected about this place contrary to all laws and regulations in Europe and can take a hefty fine.
Search for camping:
What does camping means?
First of all the camping means open air holiday on specially prepared, enclosed area.

Great option for a family vacation – the campsite is cheap and perfectly safe to lie down with the kids!
What you should expect from the camping around the world, and especially in Europe ?
Special places for homes on wheels (caravans, camper etc. ) with access to electricity
Sides for tents, when you can park your car near by.
Light summer bungalows for a comfortable stay (sometimes all year-round) with and without facilities
Equipped general sinks, toilets, showers
Self-catering kitchen
Additionally in campgrounds can be located:
Playgrounds

Shop, cafe, restaurant

Safes

Laundromat

Places to fill water and pouring the waste from the wheel house

Playgrounds, swimming pool, sauna, sports equipment rentals

Equipped rest areas (barbecues, gazebos)

Tourist equipment rentals (tents, sleeping bags, etc.).
Camping can be divided into two groups by their location: Camping in towns and beyond.
WHAT IS URBAN featuring camping?
Camping in cities are usually located in the park area – near the lake or the river in the forest. Residence in urban camping is a good opportunity for saving money for accommodation and parking. In most European cities, it is advisable to leave your car at the campsite,  and then to use the convenient public transport to know the destination.  I personally prefer cycling or walking, but it depends.
Pros & Cons about staying in the campsite:
Pros:
Cheap option

Open air liveing

Excellently suited for family holidays with children

Having the kitchen allows you to cook and to skimp on food
Cons:
Camping is good to live when the weather is good, the rainy and cold weather can be uncomfortable.
Camping equipment (tent, sleeping bags, mats) occupies a lot of space and most importantly – it weighs! And if you travel by plane, with hand baggage which should weigh up to 10 kg is impossible to take tent, sleeping bag and warm clothes on board. Some time ago I decided to visit Netherlands with friends and one of the most famous flowers festivals in Europe, which is organized in ten years in the city, called Venlo. Our budget wasn't big, on the contrary. That's why we chose the cheapest way to spending the nights there – the camping. We were traveling with the lowcost company WizzAir, where one of us could take 10 kg hand luggage on board. Generally, the permitted kilograms are enough but not when four girls travel. To accommodate all of our luggage including tent, four sleeping bags, mattresses and some more small things we had to pay to take with us one big suitcase with maximum allowable weight of 32 kg.
The name of the camping was "Californie". There four of us paid 26 euros for one night.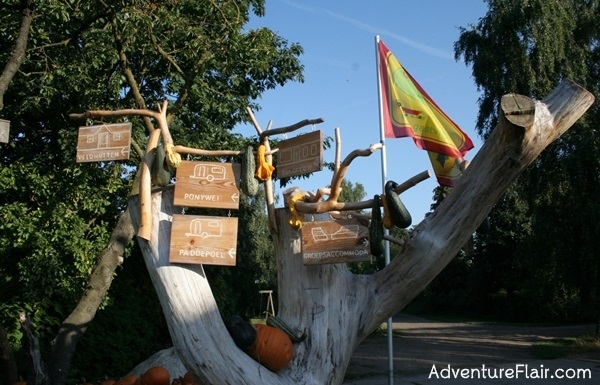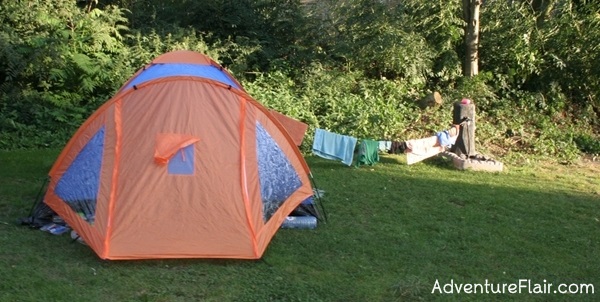 Please, share your experience about camping in Europe in comments  !