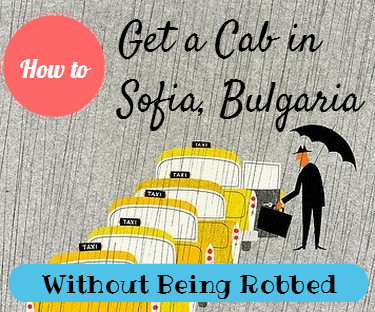 As a tourist in Bulgaria and in the Balkan countries you seem like a very easy target for all the people offering different kind of services in the big cities, especially for the taxi drivers. You should have in mind that all the time when traveling and please, don't be naïve, taxi drivers can't wait to cheat you. Here are some tips on how to reduce the chance to encounter a dishonest Bulgarian taxi driver.

Although the control of Sofia's taxis getting tightened in recent years, there are still illegal taxis, which often have significantly higher rates you should be awake for. Most of them are visibly resemble cars of the ordinary companies. Some of them have just a little bit bigger rates, while others take several times more expensive than usual and rely on foreigners and Bulgarians coming for the first time in the capital.
First of all I want to notice that all the taxis in Sofia, Bulgaria are yellow, except the few "Green taxis", which are green but this is a different topic of conversation.
Before you get on taxi in Sofia, always look the tariffs!
Every taxi must have a rate on the passenger door window with price per kilometre, price for waiting and day and night rates, written on it. Average fare for a taxi ride from the Sofia airport to city centre should be around 20 leva (€10), and from railway / central bus station to city centre – around 7-8 leva. It's a good idea to ask the driver how much the ride will cost you before you get on. The very maximum price for transport in Sofia is 1.30 lev / km during the day and 1.60 lev / km at night.
Don't trust people who argue that there is a fixed amount of transport between two destinations. There isn't!
Here are how the fake taxi' s rates in Sofia looks like.
 The taxi driver is obliged to turn on the taxi counter when you get in the car.  Ask him to do it if you notice that he didn't. Don't be surprised when you say something to the taxi driver and the only answer from him will be kind of angry snort of Bulgarian language
You can stop a taxi in Sofia anywhere by waving your hand. But if you have cell phone better call a cab.  Always is likely to encounter a fake taxi on the street. Here are some Sofia taxi companies' phone numbers that will not rob you.
ОК SuperTrans +35929732121                                      Yellow Taxi +359091119
Radio SV Taxi +359291263                                              Taxi for One Euro +359280700
"OK Supertrans" is the only company that works with the Airport and the Central Bus Station. There is strict control on there places, but you have to be careful in the other parts of the city.
Don't get in an unmarked taxi car "OK Supertrans" is the most famous taxi company in Sofia, so mostly its sign and telephone are subject to imitation.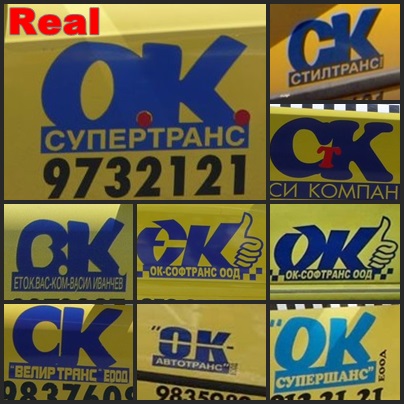 So be careful and stay cautious during your trip in Sofia, Bulgaria. If you have some problems with dishonest Bulgarian taxi drivers try to find a policeman or call 112.But trust me, if someone has already robbed you even the police won't be able to do anything about it!